About Gannon's Antiques & Art – Fort Myers Antique & Art Gallery
Gannon's Antiques & Art is a twenty thousand square foot Antiques and Art Mall in South Fort Myers FL. We host over one hundred unique antiques and art vendors.
We acquire, appraise, consign, and sell antiques daily. If you would like a professional appraisal or want help selling your antiques and art give us a call (239) 489-2211 we would be glad to help.
We are also Southwest Florida's resource for gold, silver, and jewelry. Here at Gannon's Antiques & Art we buy jewelry, appraise jewelry, and consign jewelry too. See us for more information about buying, selling, appraising, and investing in silver and gold coins, as well.

Antiques Roadshow
Antiques Roadshow showcases antique appraisers traveling to different locations appraising antiques. At Gannon's, we are proud to sponsor this amazing show from PBS.
Inside our antiques mall you will find thousands of treasures from around the world and spanning centuries in time. There is something for every collector. Shop for  antique silver, antique furniture, antique china, antique currency, antique lamps, antique weapons, Civil War antiques, vintage items, and so much more. Gannon's Antiques & Art is  Southwest Florida's premiere antiques mall and most active buyers. We add to our incredible inventory almost daily. Visit Gannon's Antiques in Southwest Florida or contact us through this website.
Here's Kaye's booth in our antiques mall in Fort Myers, Florida
As you can see this unique vendor in our antiques mall has a nice selection of items displayed and organized well. She specializes in vintage and antique jewelry. You will find a variety of both fine jewelry pieces and nice costume jewelry as well. You can see more on her website KayesAntiques.com

Here's a video on some of the area rugs we have!

Vintage & Antique Area Rugs!
We have a large collection of area rugs here at Gannon's Antiques & Art. Most of them are hand knotted wool area rugs. We also buy area rugs and offer discounted area rugs. For the best prices on hand made area rugs in Southwest Florida come to Gannon's Antiques & Art.

Click here to see some of our area rugs!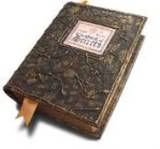 Our friends Mellow Pages Rare Books!
Mellow Pages Rare Books has been selling rare and out-of-print books for over 30 years. Mellow Pages Rare Books offers many new and exciting additions each week!
Learn more about Mellow Pages Rare Books!