Civil War Weapons
Civil war weapons are very sought after civil war antiques. Here are some of the weapons of the civil war we have in our antiques mall.

We buy Antique Civil War Weapons! If you have antique Civil War items, we are always interested in adding to our inventory. We buy Civil War Weapons, we buy Civil War Antiques, & we appraise Civil War weapons and antiques Contact Us!


Here are some of the Civil War Weapons from our antiques mall.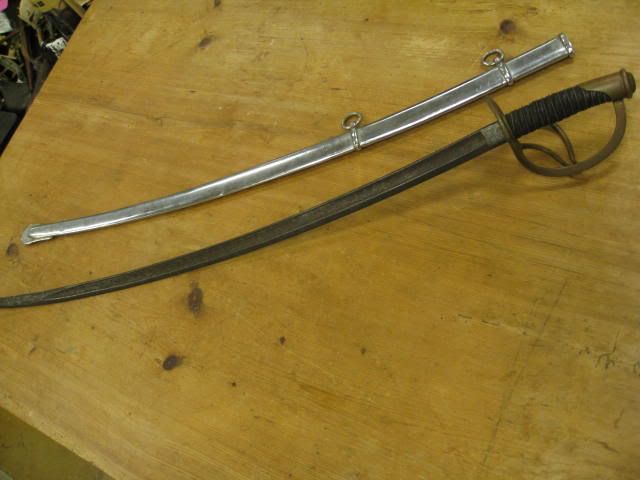 Civil War Sword
This is an antique Civil War Cavalry Saber. It was manufactured by the Christopher Roby armory, Massachussetts in 1864. The grip still has the original leather with original wire wrap. It comes with the original sheath. This is another Civil War weapon we have in vast our antiques mall.
Sale $395

We have a large antiques mall featuring multiple unique antiques vendors showcasing antique weapons and Civil War antiques. These are very sought after items and are often found in museums and more advanced collections. We have had Civil War swords, Civil War rifles, Civil War Soldier's uniforms, and even a Civil War cannon. Our vendors travel the country going form antiques and gun shows to obtain the finest Civil War items. Come in and see our amazing collection in person or contact us and let us help you find the best Civil War antiques for you.